The 7 Best 12-Bottle Wine Clubs
Last updated: May 5, 2020
Please note: if you join or give a wine club after clicking our links we might earn a commission.
Sussing out the best quarterly case wine club isn't the easiest job in the world. There's a lot of noise from the company that brought this type of wine club to the US market (Laithwaites) and there are many imitators trying to get in on the action. We love Quarterly Case Clubs because they are the most cost-effective way, as a consumer, to receive wine in the mail and because fewer shipments is more friendly to the environment (less fuel used on deliveries and less packaging).

We've located the signal among the noise—the best case clubs—and recommend these quarterly wine clubs, each offering an option to buy a case of wine every 3 months, and have it conveniently delivered to your door. We definitely emphasize quality and consistency in these selections, so stock your cellar and enjoy wine more often without breaking the bank.
The Best 12-Bottle Wine of the Month Clubs
Our research highlights these 7 wine clubs as the best 12-bottle wine clubs to join in 2020
For You Save $100 on your first 6-bottle case, just $49.99. Shipping included. Voucher code is already entered. Click for This Deal.
Naked Wines isn't really a wine club the way you think of one, but it's a personalized wine buying service that you pay into on a monthly subscription so… we treat it like one. It also happens to be the most interesting wine club we've come across in a while.
The list of things we love about Naked Wines is long, but here are some of our favorite bits: the wines we tried were excellent and priced exceptionally well; the winemakers interact with commenters on a regular basis; you can make this wine club anything you want it to be.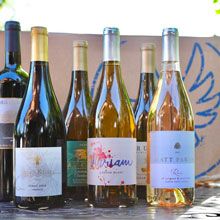 Exclusive Deal For You Join today and save $25 on your first Winc box. Free shipping on orders of 4 or more bottles. Click for This Deal.
Winc set out to change the wine industry by finding new ways to get better value to wine drinkers who spend less than $15 a bottle — and they're succeeding. By delivering a broad range of wine which appeals to every palate, Winc is a standout wine of the month club.
We love how they go above and beyond to reward loyal customers with substantial savings and invitations to a premium level program. No other wine club offers this level of loyalty rewards, or this much fun! Also, as time has passed under wine director Ryan Zotovich, the selection of premium wines has both grown in selection and quality.
When you give a Winc subscription, you are giving wine credits which can be redeemed by your favorite wine lover. They'll then set up their own account so Winc's personalization engine can get to work on learning what they love. Opt for a fancy gift announcement on the big day for a little extra dough.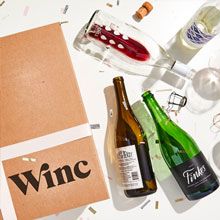 Among all of the case clubs (12 bottles, typically shipped quarterly), this 90+ International wine club is among the best two deals. The other focuses only on California wine, but this one takes you on a journey around the world. Enjoy eclectic wines at the best prices you'll find.
It's so easy to get into a wine rut and stick with what you know. Wired For Wine ® helps you break out of that rut in a low-cost, satisfaction guaranteed way so you can find new wines to love. Also, when compared with similarly-priced case clubs, this one stands out for wine quality in a big way.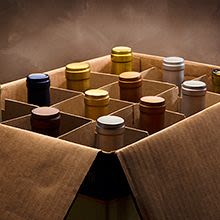 by The California Wine Club
Among all of the case clubs (12 bottles, typically shipped quarterly), this California wine club offering selections from boutique wineries is one of the two best deals. The other club delivers 90+ point wine from around the world.
We asked The California Wine Club for a case club deal and they made one! And now you get to save a TON of money on their already affordable Premier Series wines.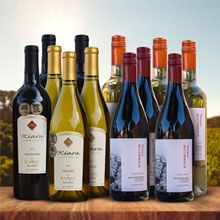 For You & For Gifts Save $10 on any order and get a free double-hinged corkscrew with your first shipment. Use code NEWMEMBER at checkout.
The Plonk wine club has always been among our favorites because of the proprietor's preference for quirky but delectable wines. Etty Lewensztain sources interesting wines made from grapes and regions you've never heard of (and some you have). Whether you choose four or twelve bottles you'll be glad you picked Plonk.
Lately we've come to think of Plonk as the "Somm club" that isn't run by a sommelier. With a focus on wines under $30 that will delight any curious wine drinker, we think the value is top notch. Also, unlike most wine clubs, if you're thinking of going red-only or white-only, you'll actually get four different selections (three of each if you upgrade to 12 bottles).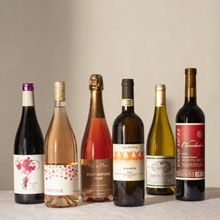 For You Join today and save $120 on your first shipment (six wines are only $9.75 each) PLUS get two bonus bottles of a Russian River Valley Pinot Noir ($50 value). Click for This Deal.
Each shipment of this wine club includes a selection of wine from a single wine region. Sometimes that region is defined narrowly, like Southern France, and sometimes it's more broad, like South America.
This is a fun way to discover wine regions around the world in an affordable way. Vinesse's wine tasting notes all include cellaring information, which we find lacking in most other subscriptions' educational materials.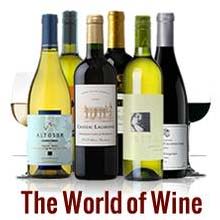 A 12-bottle personalized wine club that begins to get to know your preferences with a six mini-bottle wine tasting kit delivered for $9.95. By signing up for the tasting kit experience you are automatically enrolling in regular wine club shipments, 12 bottles delivered quarterly for $149 plus $19.99 shipping.
Their best feature is total control of your account online without having to contact customer service — change the contents of your shipment, change your shipment size, have your next shipment sent exactly when you want it, or even cancel online.
They don't talk much about it, but TastingRoom wisely offers a gift version of their wine club — the tasting kit plus 2, 6, or 12 full-size bottles and 1, 2, 4, 6, or 8 shipments for your favorite wine lover to experience. The more you buy, the more you save!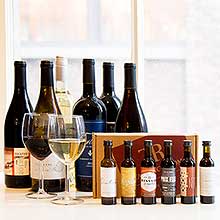 They're sorted by rating, from highest to lowest. If you didn't find what you were looking for in the list above, you might find it here.
| Wine Clubs | Description | Price & Delivery |
| --- | --- | --- |
See all of our wine club reviews