The 3 Most Romantic Wine of the Month Clubs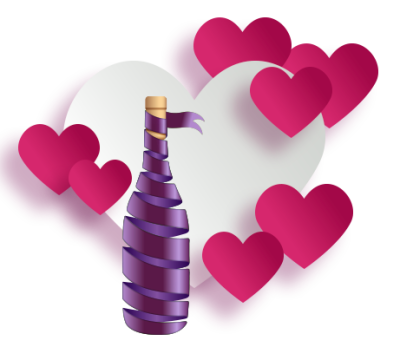 Last updated: January 28, 2020
Please note: if you join or give a wine club after clicking our links we might earn a commission.
There are times when, whether you're giving to a couple or to your partner, you really want to pour on the romance and warm fuzzies. While all wine has the potential to make you feel warm and fuzzy, these subscriptions really highlight the joy and luxury of drinking wine to celebrate life's big and little romantic occasions — weddings, anniversaries, engagements, Valentine's Day, and birthdays.

The wine subscription gifts on this page are a selection of wine clubs that convey romance the best. Whether it's sparkling (like a diamond), pink or red (like a heart), sweet, or meant for sharing. It doesn't hurt that we think these are all excellent wine clubs in their own right, but we like the extra touch of giving the romantic version.

Not sure if you want to give a wine club? Try our Valentine's Day Wine Gift Guide which includes a romantic selection of one-time wine gifts.
Anniversaries, Weddings, Engagements, and Valentine's Day
Our research highlights these 3 wine clubs as the most romantic wine of the month clubs to join in 2020
We already go weak in the knees for a great champagne, but the shipment we received has us wishing the next shipment would get here sooner. A mouth-watering way to explore the region of Champagne, particularly from boutique grower houses that rarely export to the United States.
A delightful and decadent way to treat yourself (or pamper a lucky gift recipient), Henri's Reserve is a playful yet sophisticated true Champagne Club, featuring top-notch small producers.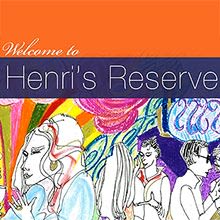 A three-bottle sparkling wine club that makes it easy to always have bubbly on hand for a special occasion or just because bubbly wine is fun to drink. This is one of the better value wine clubs from Vinesse and we always think it makes for a great wine subscription.
We love that each shipment contains a budget-friendly selection like Prosecco, a mid-range selection like a California sparkling wine, and a true Champagne for a special occasion.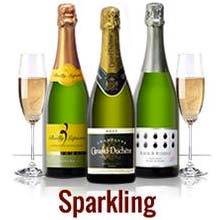 One-of-a-kind wine tasting club which delivers wine by the glass instead of in full size bottles so you can taste your way through sommelier-selected grown up juice. Reorder full bottles or more glasses of what you love. Now delivered quarterly.
We especially love that sommelier Tyler Kennedy picks the wine — and it shows. We've been super impressed with the quality of each wine we've received. The unusual selection genuinely seems like a somm picked the wines. We also love the pricing which rewards bigger customers.
This is, by far, our favorite wine club gift for adventurous drinkers, light drinkers, and even wine professionals. In addition to a top-notch sommelier-curated wine selection, the packaging is novel and fun, and really well-constructed. Save big with longer subscriptions and when you double the order for two people to enjoy.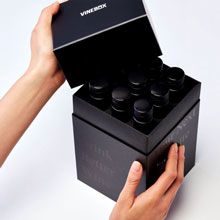 They're sorted by rating, from highest to lowest. If you didn't find what you were looking for in the list above, you might find it here.
| Wine Clubs | Description | Price & Delivery |
| --- | --- | --- |
See all of our wine club reviews