The 9 Best Premium Wine Clubs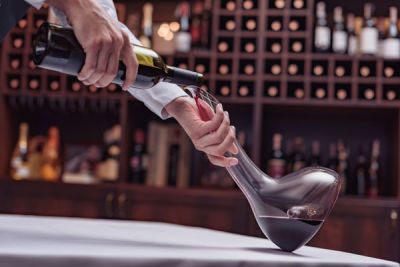 Last updated: October 8, 2019
Please note: if you join or give a wine club after clicking our links we might earn a commission.
If you're looking for the best premium wine club, it's probably because you've either grown accustomed to great quality wine and want more of it, or you're ready to upgrade your current wine club experience to a higher-level.

Great news, when you decide to move up the pricing tiers, you can actually get much bang for not a lot more buck. A premium wine of the month club really focuses on exceptional wine.

These premium wine clubs feature higher-end French or Italian wines, boutique California wines, an occasional bubbly selection, and typically are priced at, or slightly below, retail. We like this category of wine clubs because the focus is less on squeezing every dollar of profit out of the membership, and more on delivering fun wines that the owners and winemakers themselves like to drink.

Everyone's definition of premium varies, but on this website, we're talking about wine clubs priced starting at $25 per bottle. There are wine subscriptions on this page that cost $100 per bottle, too.
The Best Premium Wine of the Month Clubs
Our research highlights these 9 wine clubs as the best premium wine clubs to join in 2020
by The California Wine Club
Exclusive Deal For You Save 50% on your first shipment. Until Sep 30. Use code WCRHALF at checkout.
For Gifts Give a wine club gift of 3 months or longer and save 15%. Until Sep 30. Use code TREAT15 at checkout or Click for This Deal.
This wine subscription focuses on high-end, small-production wines from small family wineries in California. It is perfect to give as a gift or to join yourself.
The Signature Series is one of our favorite premium wine clubs. We never get tired of exploring the different styles and terroirs of high-end California wine.
The Signature Series is the perfect wine gift splurge for a wine lover who likes to explore new wines. For an extra $18 you order a pre-wine gift package announcing the gift. Send it to yourself to present in person on the big day or send it directly to your wine lover so they know the wine is coming.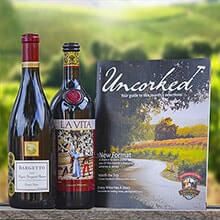 This quarterly wine club features true luxury wines rated 93+ and finds California wines so exclusive that the club is limited to 500 members. You get collector-level access without the hassle of doing your own research. A lot of wines (and wine clubs) call themselves "super premium" but most of them fail to live up to the hype, this one does.
This wine club ships mostly red wine and occasionally a stunning white at prices well below retail. We love seeing superstars like Blackbird Red Blend from Calistoga, Odette Estate Cabernet Sauvingon from Stag's Leap District, and the 97-point Matetic Syrah from Chile. You can shop these luxury wines online at their store.
With elegant gift packaging as an upgrade option, you can make any wine subscription gift really stand out. Send a personalized greeting card ahead or ship it to yourself to present on the big day. When the wine arrives, the first shipment's bottles are wrapped in organza and presented in a beautiful artist-designed gift box.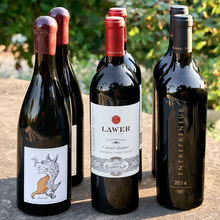 Garagiste is a term which describes up-and-coming winemakers who toil away creating artisanal wines in their, well not usually, garages. If you're someone who wants to be up on the latest and greatest future stars of California winemaking, try the mostly red wine selection of Garagiste wines from the Gold Medal Wine Club.
We look forward to discovering new wineries from all over California. We know we're getting very good wine at below-retail prices and helping small family businesses grow.
With elegant gift packaging as an upgrade option, you can make any wine subscription gift really stand out. Send a personalized greeting card ahead or ship it to yourself to present on the big day. When the wine arrives, the first shipment's bottles are wrapped in organza and presented in a beautiful artist-designed gift box.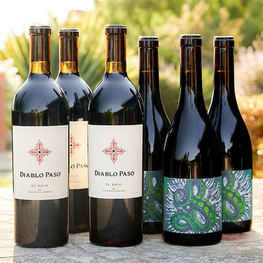 One-of-a-kind wine tasting club which delivers wine by the glass instead of in full size bottles so you can taste your way through sommelier-selected grown up juice. Reorder full bottles or more glasses of what you love. Now delivered quarterly.
We especially love that sommelier Tyler Kennedy picks the wine — and it shows. We've been super impressed with the quality of each wine we've received. The unusual selection genuinely seems like a somm picked the wines. We also love the pricing which rewards bigger customers.
This is, by far, our favorite wine club gift for adventurous drinkers, light drinkers, and even wine professionals. In addition to a top-notch sommelier-curated wine selection, the packaging is novel and fun, and really well-constructed. Save big with longer subscriptions and when you double the order for two people to enjoy.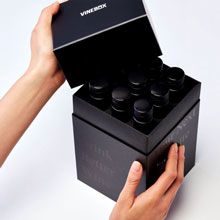 For You & For Gifts Save $10 on any order and get a free double-hinged corkscrew with your first shipment. Use code NEWMEMBER at checkout.
The Plonk wine club has always been among our favorites because of the proprietor's preference for quirky but delectable wines. Etty Lewensztain sources interesting wines made from grapes and regions you've never heard of (and some you have). Whether you choose four or twelve bottles you'll be glad you picked Plonk.
Lately we've come to think of Plonk as the "Somm club" that isn't run by a sommelier. With a focus on wines under $30 that will delight any curious wine drinker, we think the value is top notch. Also, unlike most wine clubs, if you're thinking of going red-only or white-only, you'll actually get four different selections (three of each if you upgrade to 12 bottles).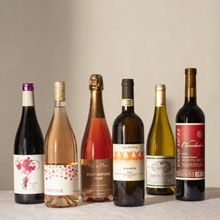 by International Wine of the Month Club
For Gifts Save $10 when you give a 4-month wine club gift. Use code SAVE10 at checkout.
For Gifts Save $15 when you give a 6-month wine club gift. Use code SAVE15 at checkout.
For Gifts Save $30 when you give a year of wine gift. Use code SAVE30 at checkout.
Our favorite series offered by The International Wine of the Month Club, we really dig the interesting, high-end, European-focused wines that arrive at our door. We've been able to find Italian and French red wines we enjoy courtesy of this wine club, which helps us understand the wine from these countries in a more nuanced way.
More than anything, we love surprise factor of these wines. Every time we open a box, we sort of grimace at the prospect of drinking a Rhone red or an Barolo (wines that we typically don't enjoy because of our own palate preferences), but we're always surprised at how the wines are enjoyable anyway, and usually much better than we were expecting.
Wine club gifting is an area that this company excels at. They give you the most options of any two-bottle wine club, from when you pay for each shipment, to all of the standard customizations, gift notice options, etc. The first shipment of all gifts includes organza-wrapped bottles for an extra touch.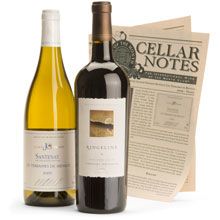 We already go weak in the knees for a great champagne, but the shipment we received has us wishing the next shipment would get here sooner. A mouth-watering way to explore the region of Champagne, particularly from boutique grower houses that rarely export to the United States.
A delightful and decadent way to treat yourself (or pamper a lucky gift recipient), Henri's Reserve is a playful yet sophisticated true Champagne Club, featuring top-notch small producers.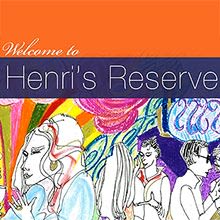 by Travelfood Curated Wines
A wine club featuring hand-picked tiny-production wines from Napa, Sonoma, and other northern California wine regions. This "mom and pop" wine seller focuses on wines produced by well-known winemakers and made of grapes from premium vineyards.
Their wine selection is a veritable who's who of famous winemakers, especially their creative side projects. There aren't many wine clubs featuring this "new California" ethos and they're as rare as the wines they ship.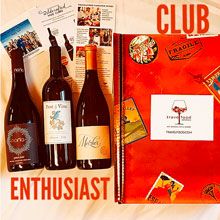 A rare French wine club featuring affordable selections from a variety of wine regions within France. They tend to work with smaller producers offering either exceptional value or something unusual.
Everything you want in a wine club, especially if you love French wine. Their wine program is created by a multi-generational wine family from Bordeaux with great connections and taste in wine. Unlike some other specialty wine clubs, this one is priced perfectly.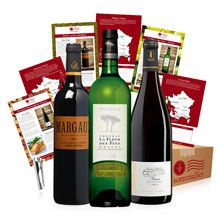 They're sorted by rating, from highest to lowest. If you didn't find what you were looking for in the list above, you might find it here.
| Wine Clubs | Description | Price & Delivery |
| --- | --- | --- |
See all of our wine club reviews