The 22 Best Red Wine Clubs & Red Wine Club Gifts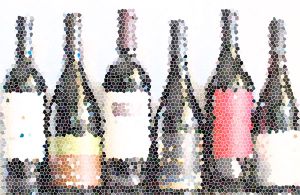 Best Red Wine Subscriptions
Under $20 a Bottle · $20-30 a Bottle · $30-60 a Bottle · $60+ a Bottle
You may not be aware, but due to complex shipping laws, alcohol can't be sent to every state from every state. You don't need to worry... just select where you're shipping the wine to and we'll serve up a more personalized selection.
Best Red Wine Clubs: $20-30 a Bottle
Well-made red wine is rarely priced below $20 a bottle. You most commonly see red wine under $20 in "New World" regions outside of California and Oregon — mostly Washington, South America, and Australia. Red wine under $20 also is common in southern France, Spain, and some parts of Italy.
The $20-30 price range is a good range to explore for red wine. Wine clubs in this range ship good quality wines, sometimes even from premium wine regions, like Bordeaux and California. Wine quality and distinctiveness are the most noticeable features in this price range, as compared to less expensive clubs.
Skip to $30-60 range or keep reading for red wine clubs in the $20-30 range
Best Red Wine Clubs $30-60 a Bottle
For many red wine lovers, this price range is the sweet spot. In this price range you can find single-vineyard estate bottlings, small producers stretching the boundaries of what's expected for a grape or region, and exceptional wines that can be cellared to perfection.
We break this price range (and the next one) into California, and everywhere else. We do this because this reflects the selection of red wine clubs available in this price range.
Skip to International · Skip to $60+
California Red Wine from Gold Medal Wine Club
When it comes to red wine in this price range, the best source for California wine is Gold Medal Wine Club. Gold Medal Wine Club is a small, family run business that has been cultivating relationships with California's smallest wineries for more than a quarter century. Two areas they excel in are Pinot Noir and micro producers (also known as Garagistes).
International Red Wine Clubs
Old world or new world, you can find some fantastic red wines in the $30-60 range. Elegant red wines with great structure and ageability (if desired) are the norm. You'll always have a great bottle of wine on hand for any pizza, pasta, or steak dinner and you'll likely discover some new wine regions along the way. Here our favorite International red wine clubs in this price range:
Skip to $60+ or keep reading to see International red wine clubs priced $30-60
Best Red Wine Clubs Over $60 a Bottle
It's hard not to talk about really expensive wine clubs when discussing which are the best red wine clubs. While a high price won't always mean there's great wine in the bottle, there are definitely times when it does. These wine clubs stake their reputations on sending outstanding wine to customers willing to pay these prices.
When you're spending at least $60 on a bottle of wine, you probably have a pretty good idea of what you want to drink. Like the previous price range, we break these wine clubs into two groups: into California and everywhere else. These are our picks for top-of-the-line red wine subscriptions.
When the wine world talks about amazing California red wine, it's almost often priced over $60 a bottle. Napa prices can be off the charts, especially for cult wineries and winemakers. While it's still possible, and worthwhile, to find amazing California red wine under $60, the best vineyards and the most sought-after winemakers are usually working at these loftier prices, too.
The California Wine Club
It's impossible for us to have a discussion about wine clubs featuring high-end California wine without discussing The California Wine Club. They're best known for their more affordable Premier Series club, but high-end clubs are where their members get the most benefit from their amazing relationships with small California wineries. The California Wine Club offers two terrific options for big spenders: the Signature Series and the Aged Cabernet Series.
Membership includes access to a personal wine consultant, VIP Touring and Tasting at any of the featured wineries, and a Love It guarantee (they'll make it right if there's something wrong with your wine or you really don't like it). These memberships both make excellent gifts, including options for announcing your gift before the wine arrives.
Bounty Hunter Red Wine Clubs
Whether you have a thirst for Cabernet Sauvignon, Pinot Noir, or simply the best red wines no matter which grapes they're made from, Bounty Hunter has a high-end wine club you'll want to join. These three clubs all feature the best of the best from around the world, but predominantly California.
International Red Wine Clubs
For red wine lovers who want to try red wine from all over the world, these high-end red wine clubs will delight. Unlike the California clubs which are singularly focused, some of these International clubs include wines from the US as part of their wine program.
Get Your Wine Club Questions Answered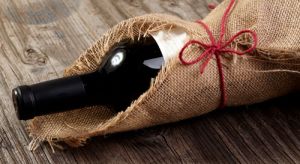 Step 1: Select a state
Step 2: Consider gift presentation
Step 3: Consider wine selection
Step 4: Consider your gift budget
Bonus: Wine club gift FAQ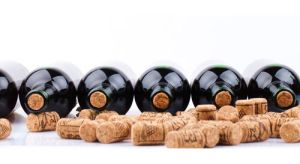 In this article:
Why join a wine club?
What kind of wine clubs are there?
Wine clubs vs wine stores
Related: Are wine clubs worth it?
How to Pick a Wine Subscription for Yourself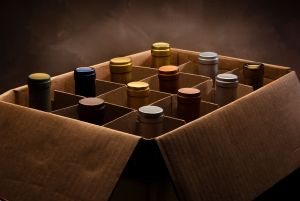 Select a state
Four types of wine lovers
Personalized vs curated
The wine in subscriptions
How much wine to buy
Wine subscription FAQ