The Best Wine Subscriptions: The Definitive Guide to Monthly Wine Delivery
FYI: I find great wine deals so you don't have to. To keep me on the hunt, I earn a commission when you buy wine based on my recommendations.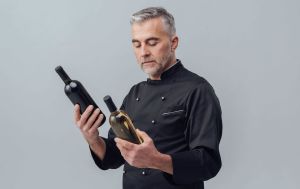 TL;DR Join one of these two. Let me save you some time. One of these two wine subscriptions — Nakedwines.com or Picked by Wine.com — is probably right for you. Compare them side by side, read the reasons why, or skip ahead.
Nakedwines.com
If you want a variety of wine at a variety of prices and quantities depending on your mood, join Nakedwines.com. It's hands down my favorite of the wine subscriptions I've reviewed — they just get everything right. You can get the full rundown in my review.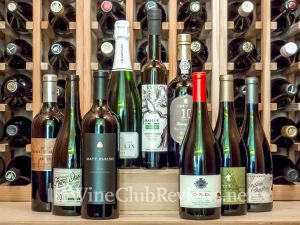 The biggest (accurate) complaint about Nakedwines.com is that the wines aren't extraordinary. But unless you get all of your wine from small, artisanal wineries and fancy fine wine shops, you'll enjoy the wine.
Dozens of varieties, wine regions, winemakers, wine styles…it's a huge selection with useful shopping tools and a 100% money back guarantee. Please, just try it, you'll be surprised at how good it is — and you'll be helping all kinds of independent winemakers do their thing.
Picked by Wine.com
If you want a personalized wine subscription where you don't choose each wine (a living, breathing sommelier does), join Picked by Wine.com.
You'll find this subscription recommended repeatedly throughout this guide because, in addition to being a great discovery-oriented subscription, it's also totally customizable — making it the right wine subscription for anyone who has specific (or even vague) wine preferences.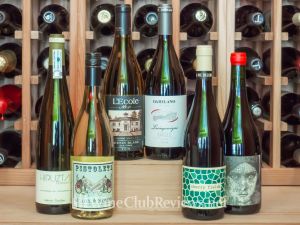 With the introductory quiz at Picked by Wine.com you set a number of preferences. These include: your average bottle price (between $20 and $40); basics like wine color; and specifics based on the grapes and styles you like. There's also a field for you to enter anything else you'd like the sommelier picking your wines to know about. I added information regarding wines I wanted to learn more about and additional preferences not covered by the quiz.
I was very happy with the results as the sommelier genuinely listened to what I wanted and delivered interesting wines in my wheelhouse.
Two quick caveats: at the time of publication you could not select wine priced more than $40 per bottle on average and you were limited to red and white wines (no sparkling, rosé, or dessert wine included). Wine.com told me they're opening up the price range soon, but it will take a little longer for these additional wine categories to get added.
What is a wine subscription?
Before the invention of BirchBox and StitchFix, there were wine boxes. Those early wine-by-mail monthly clubs were probably invented by "The Original and Only" Wine of the Month Club. Since then, the industry has proliferated and now you can get pretty much any kind of wine shipped to your door on a regular schedule of your choosing.
What are the different types of wine subscriptions?
Despite the very long list of services below, there are only two major groups of wine subscriptions: personalized and curated. Personalized wine clubs either use technology or human beings to match wines to your stated preferences. Curated wine clubs rely on educated wine professionals to source wine that has a point of view – palate-friendly, food-friendly, luxurious, obscure, eco-friendly, etc.

No matter what kind of wine you're into, there's a subscription out there for you.
Why sign up for a wine subscription?
The answer to why join a wine subscription might seem obvious — convenient home delivery of wine on a regular basis — but there are actually several other great reasons to sign up for a wine club that are service-related. There are of course a few downsides worth discussing, too.
Benefits of wine subscriptions
Satisfaction guarantee. Returns, exchanges, and refunds are not standard policies in the world of wine retail. Typically some fine wine stores (and wineries) will accept returns for bad bottles (for cork taint or damage), but most big box stores and grocery stores will not compensate you for a bad wine experience.
What about when you just don't like the wine you bought? You're stuck. Even if it was a recommendation from the all-knowing wine clerk where you bought it.
But the best wine clubs offer satisfaction guarantees that cover you for wines you just didn't like. This is because they either stand by the wine they produce or because they just want you to continue to be a happy customer (or both). In most cases you will be issued a credit toward your next purchase.
Trusted wine professionals (and even algorithms) know more than you do. Let's face it, no matter how enthusiastic you are about wine, unless you work in the industry you probably don't know as much as the pros do. Most wine clubs have sommeliers on staff who pick the wine for curated subscriptions. In other cases, a well-trained algorithm is trained to know way more about the wine in their inventory than what you can decipher from a wine bottle at the store.
Convenience. It's faster and easier to set up a wine subscription than it is to go to the store when you're running low on wine. Managing home deliveries of alcohol, which require an adult signature, has become much easier now that FedEx and UPS have an array of partner stores where you can get your deliveries sent if you won't be home.
No more lugging heavy bottles through a parking lot or into a taxi, no more panic attacks when confronted with hundreds of similar looking bottles on a shelf, and no more guessing what the wine in the bottle tastes like before you open it (because subscriptions give you helpful info about what the wine tastes like).
Drawbacks of wine subscriptions
Are there drawbacks to wine subscriptions? I suppose for some people there might be, though these drawbacks are not reasons to skip a wine subscription. Here are a few to consider.
You like shopping for wine in person. You're an intrepid sort and you like browsing the shelves to see what's new and exciting. Odds are good you drink a decent amount of wine, so you might consider augmenting your in-person purchases with a wine subscription that has access to wines you don't at your local wine stores.
You don't want to fund mega-corporations. Often those who argue in support of shopping locally cite the need to support mom-and-pop businesses. Believe it or not there are a lot of wine clubs (reviewed on this website) which are run by just one person, or maybe two.
There are also a number of women-owned wine clubs and wine clubs that specifically support small family wineries. This last one is an important detail because small family wineries generally have trouble securing distribution agreements (because they produce wine in low volume) and it is extremely unlikely you'll find these bottles at any local wine stores (unless you live near the winery).
Shipping regulations. Some states are very restrictive regarding who can ship alcohol to consumers at home or at work. If you live in one of these states, you might find your selection for wine clubs is more limited than it is for residents of more open places like California or New York. Learn more about wine delivery and the rules in your state.
Tell me where you want the wine delivered and I'll show you if the subscriptions on this page can find their way to you.
Why trust me to tell you which wine subscriptions are worth it?
After 12+ years trying 1000s of bottles from 100+ different wine clubs, I know what it means to be a wine club worth joining. My reviews can help you find a great wine club for you (or to give as a gift) at any budget and for any wine preference. More about me and wine.
My Methodology
Any wine subscription service is about more than just the wine and my reviews cover all aspects of the service. The key things I look for in a wine club are:
How was the wine sourced?
Is the wine selection personalized or curated?
How often does it ship?
How well does the company communicate about shipping and billing?
Do they offer a satisfaction guarantee?
Are the shipment sizes and wine selection flexible?
Are there a lot of online complaints about the company?
How have my own customer service experiences with the company been?
I also examine what kind of wine education each subscription provides and whether or not a service is set up for good gifting. These aspects are not core to a wine club being worthwhile, but they are important for many would-be members.
All of these elements are ranked (most are objective, some are a little subjective) and then squeezed through my own algorithm to get to my "All Around" rating. If you want to know more, hit me up.
What are the best wine subscriptions?
The lists of best wine clubs on this site contain what I believe to be the best wine subscriptions across the board, or for specific wine drinkers as noted. But my taste and rationale may not match your own, so it's best to think about what would be the best wine subscription for you.
What follows is a very long list highlighting different preferences you might have and which is the best wine club for that preference. I strongly recommend reading my full detailed reviews rather than just clicking out to a wine club, but hey, you do you.
The best wine subscription for every kind of wine drinker
No matter what kind of wine you love, even if it's just the wet kind, there is a wine subscription for you. I'm about to present a variety of red wine clubs and white wine clubs at a range of prices to get you started.
In case red or white is not granular enough, jump ahead to the best wine subscription for everyone who wants something in particular.
Looking for a high-end wine subscription? I have a separate article outlining your subscription options for wine priced over $60 a bottle.
The best wine subscriptions for generalists
If you don't have a favorite grape or a favorite region, you're a generalist. Frankly, I think tasting all kinds of different wine is more fun than always drinking the same thing, but I classify myself as a wine adventurer.
Depending on how open-minded you are, or what other features other than "wine at my door" you're interested in, there are a bevvy of wine subscriptions that will meet your needs.
The best wine subscriptions for specialists
The economics of a niche wine subscription are tricky. There is a small potential customer base and those customers are often hard to find through traditional marketing channels. This often makes these niche clubs, sadly, unsustainable.
The good news is that recently Wine.com launched their own wine subscription called Picked by Wine.com. It's 100% customizable and a human being (a sommelier) chooses your wine to fit your personal preferences. You can be as specific or as general as you like.
For example, I don't know of a Malbec subscription, a Napa Cab subscription, a Moscato subscription, a Russian River Valley Pinot Noir subscription, a Paso Robles subscription, a Finger Lakes subscription… you get my drift. You can make your Picked subscription exactly what you want it to be. At the time of publication you can only choose red or white wine: no sparkling wine, rosé, or dessert wines.
Read my full review, compare Picked to similar subscriptions for all of the details, or go fill out the quiz to see how specialized this unique subscription is.
That said, if you don't need a personalized subscription but you still want something niche, try one of these specialty wine subscriptions.
Get Your Wine Club Questions Answered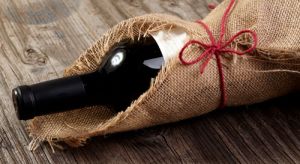 Step 1: Select a state
Step 2: Consider gift presentation
Step 3: Consider wine selection
Step 4: Consider your gift budget
Bonus: Wine club gift FAQ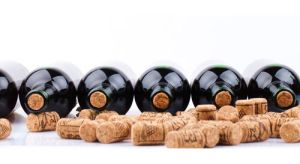 In this article:
Why join a wine club?
What kind of wine clubs are there?
Wine clubs vs wine stores
Related: Are wine clubs worth it?
How to Pick a Wine Subscription for Yourself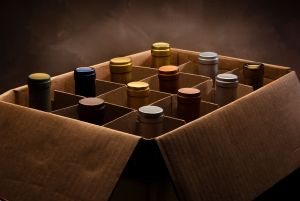 Select a state
Four types of wine lovers
Personalized vs curated
The wine in subscriptions
How much wine to buy
Wine subscription FAQ